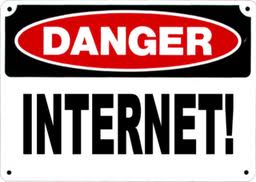 It's not your imagination. The they are trying even harder to get into your computer.
According to Symantec's annual Internet Security Threat Report for 2013, attacks are up significantly.
Here's what the bad guys were up to in 2012:
Targeted attacks surged by 42%.
One out of every three attacks was aimed at small businesses.
One single threat infected 600,000 Macs.
One waterhole attack infected 500 organizations in a single day.
32% of all mobile threats succeeded in stealing information.
Make sure you don't become a statistic. Update your antivirus and anti-spyware software regularly…and don't be cheap and get a "free" one. They never do the job well.
To make it easier for you to find a good protection package, PC Magazine offers up ratings on what they consider the best packages available today.
Be careful out there.