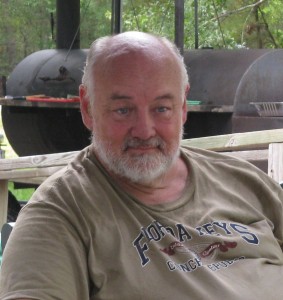 Father's Day for me is a time for reflection on how to be a better father. In today's world, that task seems harder than ever with fewer role models to choose from. In my case, I do not have to look any further than my own father.
I could give you a hundred different stories about my dad to illustrate how this man had such a profound affect on my role as a father, but one really stands out in my mind this Father's Day.
It was the summer that Mom and Dad decided to build an addition to the back of our house. My dad, being the multitalented person that he is, designed the new room in detail. It was an ambitious project, but well within our capabilities.
At the time, my brother and I shared a room. So, as an incentive for my brother or I to help with the project, Dad offered the new room to the one that helped with the project. I immediately jumped on the opportunity (the room we shared was getting way to small for two teenage boys).
My dad and I spent nearly the entire summer working on that room together. It was hard and hot work, but the rewards are still being realized to this very day. Not only did I learn a thing or two about construction, I came away with a sense of pride and accomplishment that I have only felt a few times in my life.
Although my dad may not realize it, it was that summer that I really bonded with him. I began to see my dad in a new light. Not just as my father, but as a man working hard to do what's best for his family. In many ways, it was that summer that shaped my own role as a father.
So, thanks Dad for being the best example of a father that anyone could ask for.
Happy Father's Day!